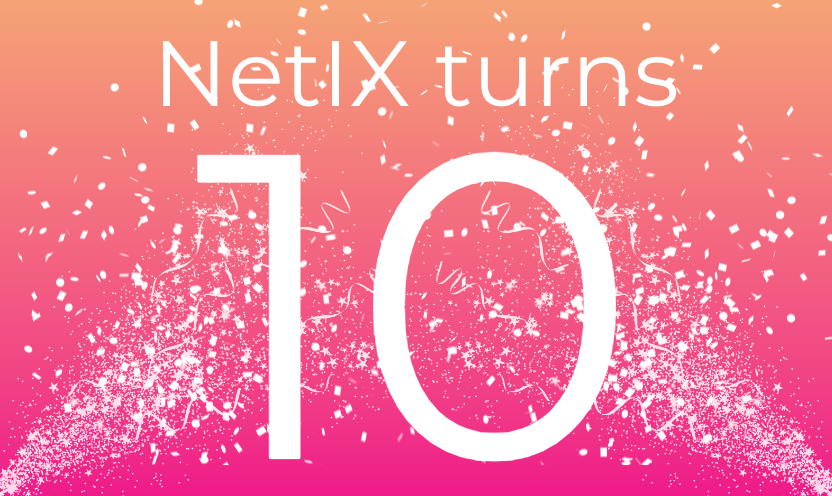 Sofia, Bulgaria – 21st September 2022: NetIX, the leading global distributed platform for award-winning connectivity and peering solutions is celebrating turning ten years old, and is taking this opportunity to look back at its achievements and accomplishments and to look forward to making plans for the future.

In 2012, NetIX was the first and only true global Internet Exchange platform – and even ten years later, it continues to remain the only IXP to hold this title.

Until NetIX launched, networks requiring a global peering solution would need to peer at multiple Internet Exchanges around the world to gain the regional routes and members they needed. Some IXPs have a key type of traffic; for example, different cities may be associated more with financial, gaming, or pharmaceutical traffic. By creating the Global Internet Exchange, NetIX removed this hurdle for networks looking to peer.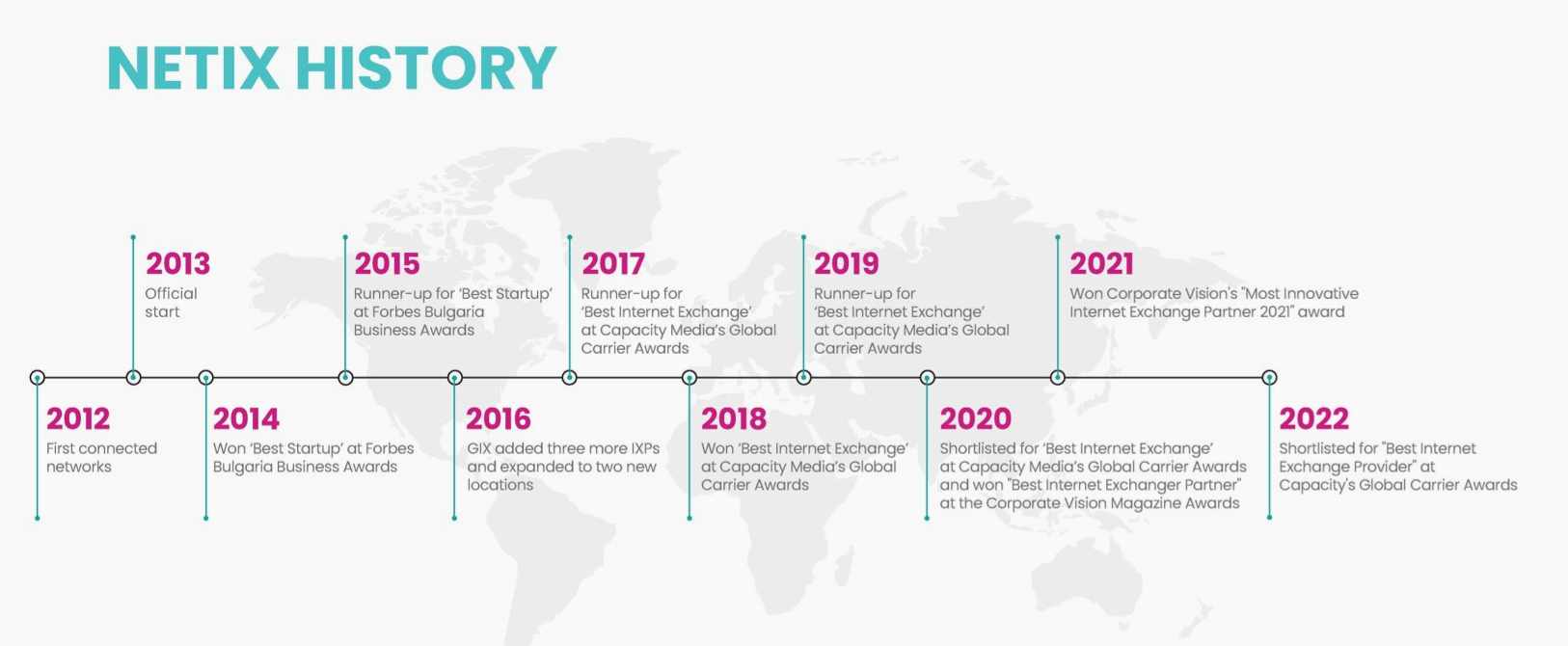 By blending the 9,000+ routes from NetIX's 30+ connected IXPs and delivering them via one port and cross connect, members can enjoy all the benefits of global routes without investing in expensive build outs.

NetIX is now located at over 200+ global PoPs, and through our Tunnelling over Internet (ToI) service, networks can access any NetIX service via the public Internet, enabling access to our unique and exclusive peering solution to literally any data centre location around the world.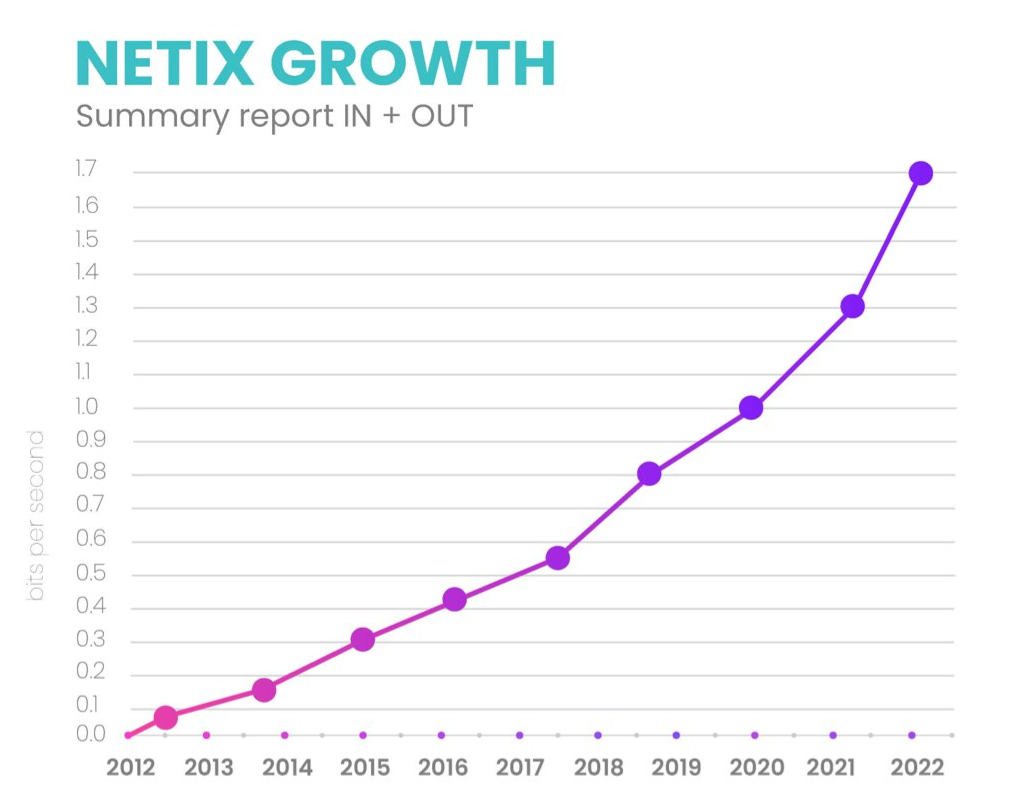 In its first couple of years, NetIX pushed around 100-200Gb of maximum traffic throughput. In February 2021, NetIX broke the 1Tb maximum traffic throughput barrier, and just 18 months later in August 2022, we've achieved a new record of 1.7Tb of maximum traffic throughput.

The future is looking incredibly bright for NetIX as it turns ten years old… Stay tuned on what happens next!

NetIX: connect locally, peer globally.

About NetIX
Our next-generation network accelerates the Internet; we connect content creators with users faster, cheaper, and more directly than ever. 

Our network stretches across more than 200 global data centres in 65 cities from 55 countries. The NetIX platform connects our 180+ members to content from 9,000+ visible networks and 30+ Internet Exchanges and reaches daily peaks of 1.7Tb of traffic throughput.

NetIX offers the best possible Internet connectivity: our members can directly exchange traffic with peers, giving their end-users faster page-load times on 90% of the most popular sites.

Our members include Internet service providers, broadcasters, telecoms operators, and content delivery networks - all the peers your customers need to access!