 Telin e NetIX revelam uma parceria estratégica para reforçar sua presença nos mercados globais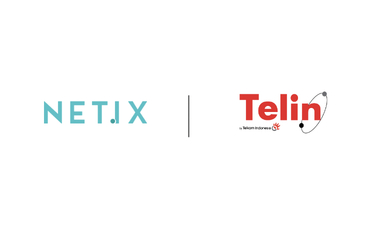 Desculpe. Esta notícia está disponível apenas em inglês.
Bali, Indonesia - 6 September 2023: In line with PT Telkom Indonesia, Tbk's (Telkom) Five Bold Moves Strategy to build excellence in digital connectivity services, PT Telekomunikasi Indonesia International (Telin), as the international arm of Telkom, and NetIX, the leading global distributed platform for award-winning connectivity and peering solutions, signed a Memorandum of Understanding (MoU). It took place during Bali Annual Telkom International Conference (BATIC) in the presence of the top management of both companies. On behalf of Telin, the memorandum was signed by the Chief Commercial Officer, Kharisma, and on behalf of NetIX by Neven Dilkov, founder and CEO.

The signing of this MoU was carried out as part of the Bali Annual Telkom International Conference (BATIC) at The Westin Hotel, Nusa Dua, Bali, on September 6, 2023.

The two award-winning telecommunications operators will explore the potential partnership on backbone and other infrastructure projects making best use of each other's networks.

This will bring benefits to the customers of both companies, with NetIX clients benefiting from Telin's highly developed network infrastructure in Asia and Telin taking advantage of NetIX's excellent connectivity in Europe. Both sides will also explore all the other mutually beneficial partnership opportunities.

Kharisma, Chief Commercial Officer of Telin, stated, "Europe is one of our company's key focus areas for future business expansion. This collaboration underscores Telin's commitment to strengthening Telkom's position as a digital telecommunications company that creates greater value for its stakeholders. It also aims to maximize opportunities, enhance competitiveness, and foster value creation in addressing future challenges in the telecommunications industry."

"Telin is a very important partner for us in the development of the Asia Pacific region. This partnership brings the NetIX value into the very well developed Indonesian market and enriches Telin with some of our unique value proposals that will be used for their global needs. We are happy to be together in this endeavor!" said Neven Dilkov, the founder and CEO of NetIX.

As Telkom and its subsidiaries undergo the transformation into a digital telco company, they remain committed to implementing customer-centric business and operational strategies.

Through this collaboration, both companies aim to accelerate business growth and expand their global customer reach.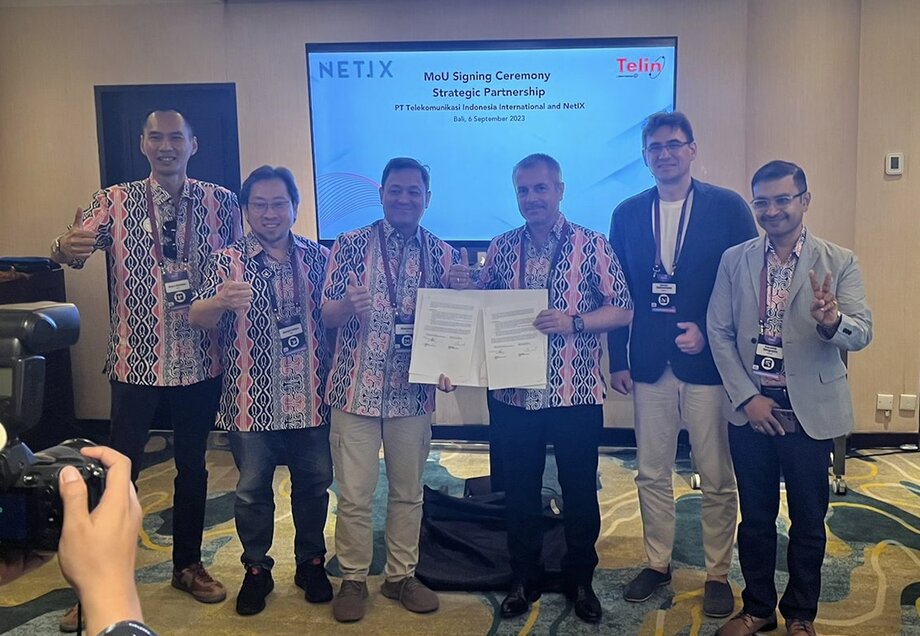 About Telin
Established in 2007, Telin offers a comprehensive suite of premium international carrier voice, data services, and business solutions tailored to meet the unique needs of wholesale, enterprise, digital player, and retail customers.

Telin operates in Indonesia, Singapore, Hong Kong, Australia, Malaysia, Taiwan, the United States, Timor Leste, the United Arab Emirates, and Myanmar, and also have representatives in United Kingdom (UK), Philippines and India.

Telin boasts an extensive global infrastructure spanning 250,140 kilometers of cable system length, including consortium-owned systems like SEA-US, SEA-ME-WE5, and IGG, among others. Furthermore, Telin operates 58 Points of Presence, 10 global offices, and over 19 Tier II to Tier IV Data Centers in key locations, including Singapore, Hong Kong, Timor Leste, and Indonesia.

Learn more about us at www.telin.net.

About NetIX  
Our next-generation network accelerates the Internet; we connect content creators with users faster, cheaper, and more directly than ever. 

Our network stretches across more than 220 global data centres in 100+ cities from 65 countries. The NetIX platform connects our 200+ members to content from 10,000+ visible networks and 30+ Internet Exchanges and reaches daily peaks of 2Tb of traffic throughput.

NetIX offers the best possible Internet connectivity: our members can directly exchange traffic with peers, giving their end-users faster page-load times on 90% of the most popular sites.

Our members include Internet service providers, broadcasters, telecoms operators, and content delivery networks - all the peers your customers need to access!