 Layer 2 via Physical Private Interconnect (PPI)
Physically connect to NetIX directly from any of our 220+ on-net facilities
The PPI service - also known as a data centre to data centre interconnect service - provides a point-to-point (P2P) or point-to-multipoint (P2MP) interconnection within a NetIX on-net data centre enabling tenants to access the NetIX platform or to interconnect to any other NetIX members directly.

With over 220 facilities on-net, from smaller independent DCs, to global brand-name data centres, there is sure to be a shared facillity we can cross connect in.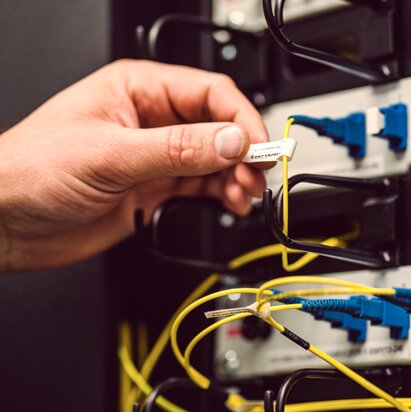 How will you benefit?
Through this single cross connect, you can access every one of NetIX's solutions
A PPI will save your team time; the NetIX team is responsible for the interconnection process
NetIX has over 200 members with many major global network brands
Technical Specifications of PPI:
We coordinate and build the physical connection for you
Copper interconnections are at certain sites only
Single mode fiber is offered at all NetIX sites
Multimode fiber is offered at certain sites only.
You'll be kept up to date with every step during implementation; you'll receive notifications upon initial registration, occurring problems, and recommendations for resolving them
24/7 NOC for round the clock support and fully SLA-covered
Discover how your network could benefit by ordering a PPI across the NetIX platform. Fill out the form below and a NetIX team member will be in touch soon!