 71% of NetIX's customers would recommend their services to colleagues or business partners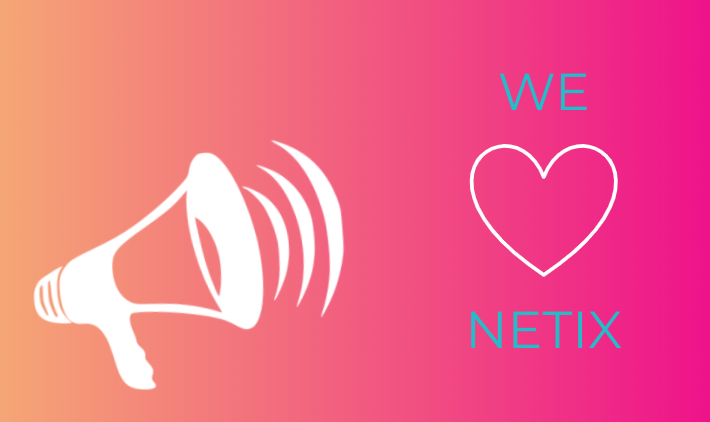 NetIX is in the top 1% of Internet service providers in the world of telecoms based on the NPS indicator, shows a survey of satisfaction among the company's customers.
Sofia, Bulgaria – 1st June 2021: NetIX ranks in the top 1% of the best Internet service providers globally with a 71% mark on the Net Promoter Score (NPS), according to the latest survey conducted among the company's customers. NPS is a measure of satisfaction that is calculated based on the answers to just one question: "Based on your experience with NetIX, how likely are you to recommend us to a colleague or business associate?"
The overall customer satisfaction (CSAT) ratio of NetIX is also a record for the telecommunications sector - 88% of respondents recorded themselves as "very satisfied" with the products, services, network, quality, service, maintenance, and financial relations with the company.
According to 78.8% of the participants in the study, NetIX's services improve the quality of their own services: This is stated as one of the most important benefits of their cooperation with the global solutions provider.
Another important advantage is according to 60% of respondents, latency has been reduced, 32% enjoy lower operational costs, and 30% benefit from optimisation of activity, expressed in less man-hours.
These positive results are confirmed by the answer to the question "from where did you hear about NetIX and its services?" - 22% received a recommendation during conversations (Word of mouth), 33% through a partner, such as a data centre, IXP and other network providers, 24% gave answers their own answers such as "from your customer", "I have a friend at NetIX", "recommendation from other satisfied customers", "from former employees" or indicated specific names of people who recommended the company to them.
Are you ready to join our happy and satisfied customers and improve your network using NetIX's network-enhancing services? To discover more ways how NetIX can help, visit netix.net, and to speak to a member of the team about our services and solutions, please email the team: [email protected]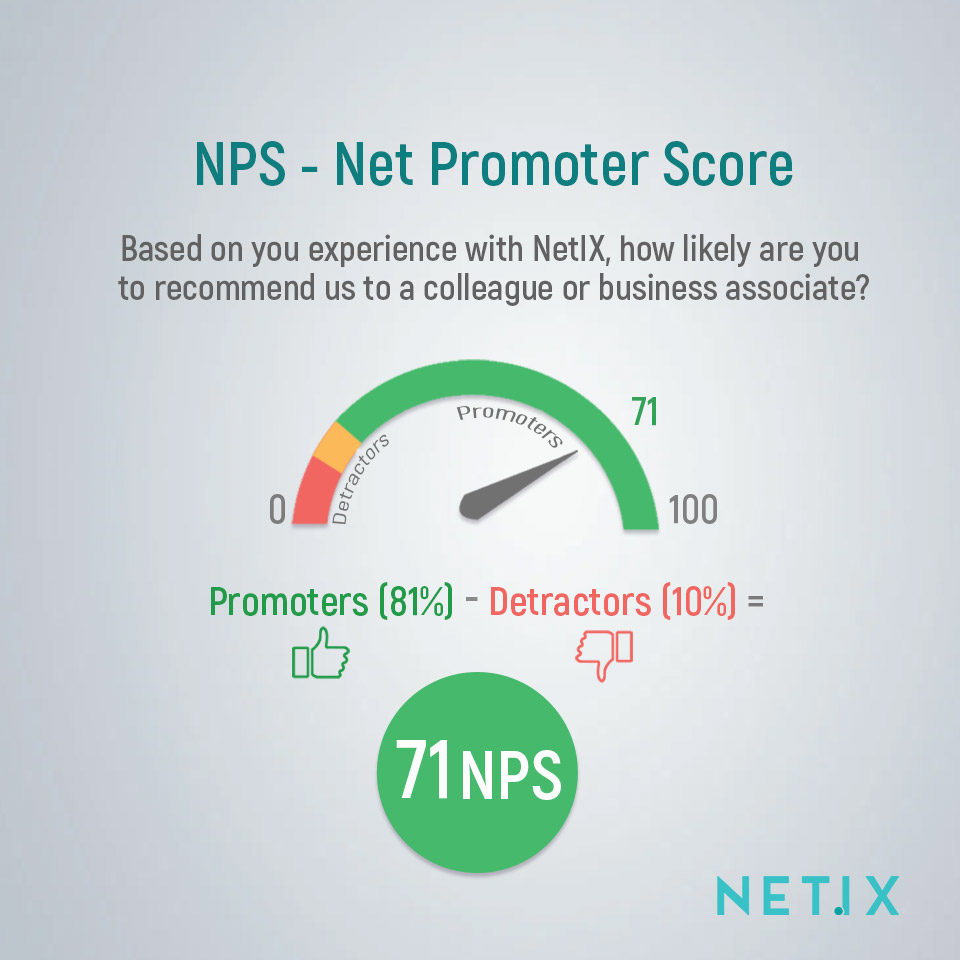 About NetIX
Our next-generation network accelerates the Internet; we connect content creators with users faster, cheaper, and more directly than ever.
Our network stretches across more than 150 global data centres in 65 cities from 35 countries. The NetIX platform connects our 180+ members to content from 8,000+ visible networks and 30+ Internet Exchanges and reaches daily peaks of 1Tb of traffic throughput.
NetIX offers the best possible Internet connectivity: our members can directly exchange traffic with peers, giving their end-users faster page-load times on 90% of the most popular sites.
Our members include Internet service providers, broadcasters, telecoms operators, and content delivery networks - all the peers your tenants need to access!