 NetIX earns "Most Innovative Internet Exchange Partner 2021" award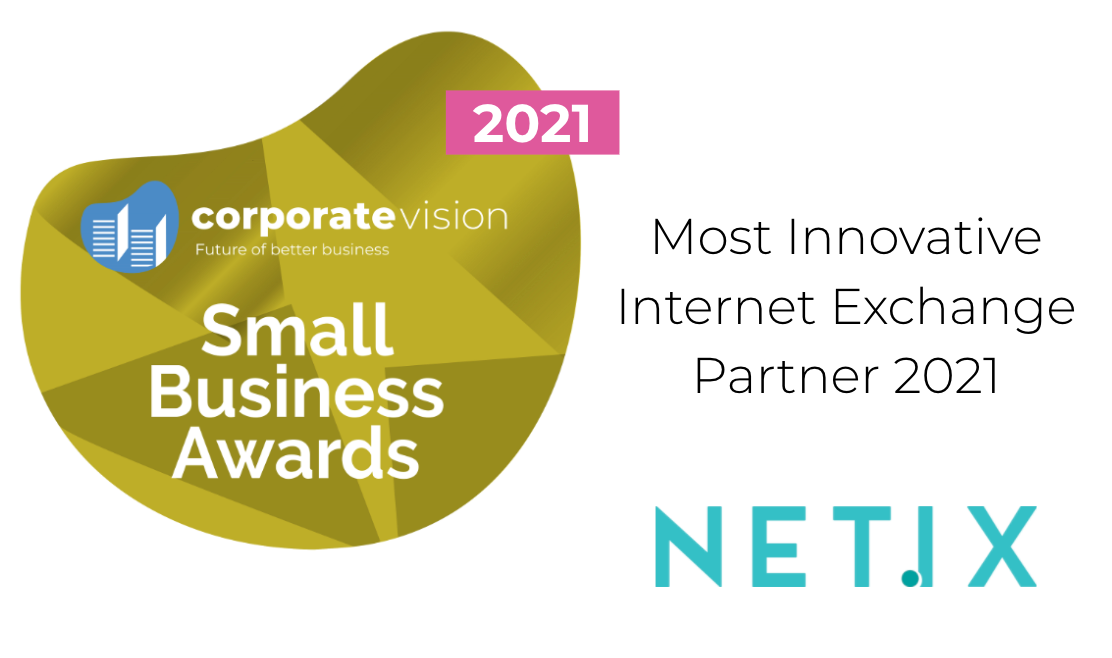 For the second year in the row, NetIX wins a Corporate Vision award.
United Kingdom, 2021- Corporate Vision Magazine has announced the winners of the 2021 Small Business Awards.

The Small Business Awards have been a part of the Corporate Vision awards programmes since 2016, with an aim to recognise innovative and hard-working organisations, and their owners. With so many obstacles to overcome over the last year, it is more important than ever to support small businesses however we can.

According to the FSB, SMEs make up 90% of the business population worldwide, and account for 50% of employment. With the economy relying on small businesses so heavily, it's important to recognise their efforts as they help to shape the corporate landscape.

Awards Coordinator Gabrielle Ellis took a moment to discuss the success of those recognised in this year's programme: "Small businesses are the backbone of the economy, and their work should be recognised to match their efforts. We offer our sincere congratulations to all the winners, and good luck for the future."

To learn more about these illustrious winners, and to find out the secrets behind their success, please visit https://www.corporatevision-news.com.

We won Best Internet Exchange at the Corporate Vision Magazine awards in 2020 - read the news here.
________
Are you ready to unleash the power of the NetIX platform on your network? Through one cross connect, one port, one contract and one point of contact, you can connect to 30+ IXPs, 180+ NetIX members, and add many other solutions including DDoS protection and Cloud services!

Email our expert team today and discover all the benefits of becoming a NetIX member! Click here to get in touch!