 NetIX wins "Network Service Provider of the Year" at the Corporate Vision Magazine Awards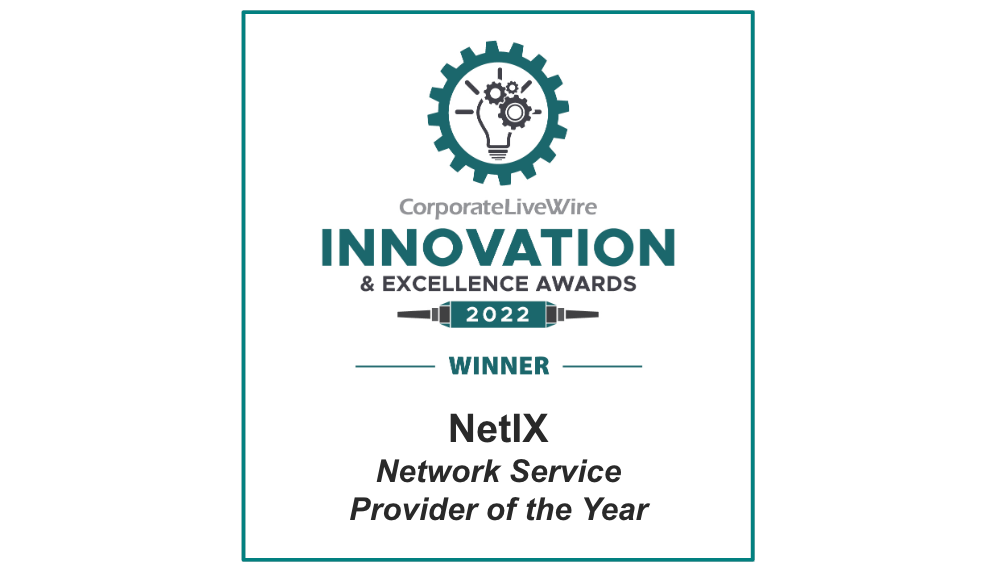 For the third year in a row, NetIX wins a Corporate Vision award.
United Kingdom, 2022- Corporate Vision Magazine has announced the winners of their Innovation & Excellence Awards 2022.

NetIX is thrilled to be recognised as the winner of this prestigious award; we work hard to provide services that enhance and improve our customers' networks.

We won the "Best Internet Exchange 2020" award - read the news here >

We won the "Most Innovative Internet Exchange Partner 2021" award - read the news here >

About NetIX
Our next-generation network accelerates the Internet; we connect content creators with users faster, cheaper, and more directly than ever. 

Our network stretches across more than 200 global data centres in 65 cities from 55 countries. The NetIX platform connects our 180+ members to content from 9,000+ visible networks and 30+ Internet Exchanges and reaches daily peaks of 1.7Tb of traffic throughput. 

NetIX offers the best possible Internet connectivity: our members can directly exchange traffic with peers, giving their end-users faster page-load times on 90% of the most popular sites.

Our members include Internet service providers, broadcasters, telecoms operators, and content delivery networks - all the peers your customers need to access!